Ceiba Renewables have installed a 50kWp SunPower PV system at Raemoir Garden Centre.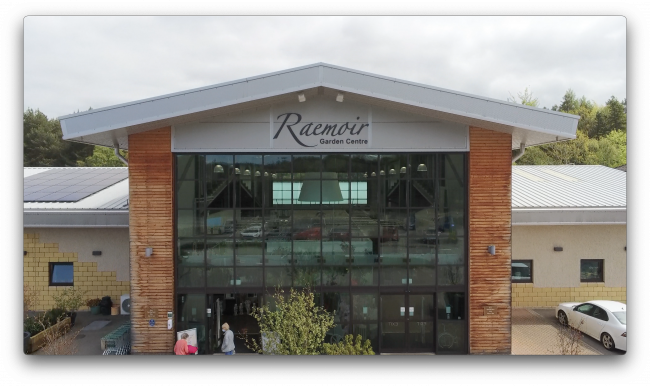 Raemoir Garden Centre is a thriving family business at the heart of beautiful Banchory's community.
This 30 year old business prides themselves on delivering high quality service and products to their customers who come from all around Aberdeenshire and beyond to sample everything from the fantastic breakfast & home baked goods from the restaurant, seasonal gifts and homeware in the shop and quality plants and sundries in their garden centre.
The solar PV investment will help the business reduce their electricity overheads and by selecting SunPower panels they are assured of long-term peace of mind due to the superior durability, performance and warranty that SunPower panels offer.
Additionally, as an ethical business with high environmental standards the solar PV system, including SunPower's Cradle2Cradle Certified solar panels ( https://sunpower.maxeon.com/uk/why-sunpower/solar-panel-sustainability ) , fits Raemoir Garden Centre's business model superbly well.
Elliot Mair, Director at Raemoir said:
"From the start of this project, we have been impressed by Duncan and his team.
We received excellent advice and assistance on the design and technical aspects of this project and from our initial meeting to the completed installation, the efficiency and high standard of their work has been apparent.
We are looking forward to seeing the benefits of our Solar system and working with Ceiba Renewables for many years to come."
Ceiba's Director Duncan Crosthwaite said:
"We're delighted to help another great business enhance their competitiveness and positive impact in the world by reducing their electricity bills and carbon emissions using solar PV.
Our team focus on delivering the highest quality solar PV installations for our customers which includes finding the best value while maintaining the highest standards. You can see this in the installation where we collaborated with the team at Raemoir selecting the all-black SunPower modules for the front of the building and the silver-frame, higher wattage modules at the rear to maximise aesthetics and overall performance."