What happens when you're determined to have the best solar panels money can buy and you combine them with power optimisers that increase energy yields by tracking power points across each panel? An excellent energy yield is what happens! In March, our customer's 9.81kWp Sunpower PV system generated 797kWh which, with the days lengthening, means the system is well on target to exceed its SAP calculation of generating 7,481kWh per annum.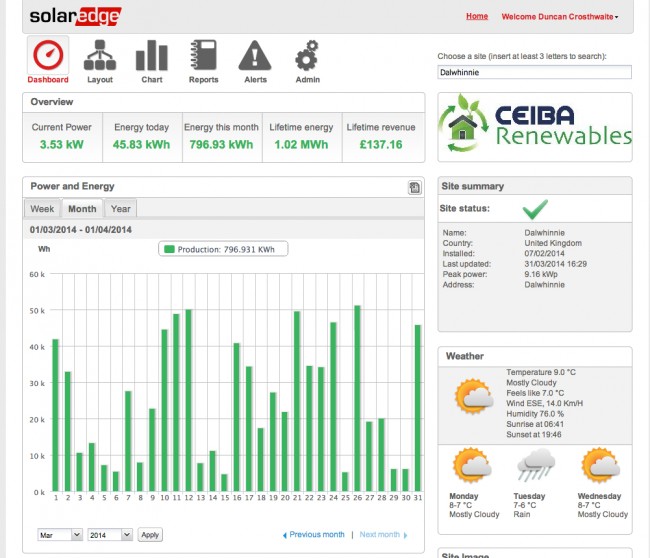 As you can see from the stats taken from SolarEdge's advanced monitoring system, the lowest output on one day this March was 4.7kWh but the highest output was 51.1kWh. For our customers that's a lot of self-generated solar power they can use in their house.
Sunpower's 327W solar panels are incredibly efficient, have industry-leading warranties – a 25 year product warranty and a maximum degradation warranty of <0.3% – and give higher yields than any other module we've seen on the market. SolarEdge power optimisers harvest greater yields by individually tracking the optimum power point of each panel, they allow greater flexibility when designing the PV system, meaning we can fit more panels on the roof, they enhance the safety of the PV system by shutting down the DC cables when the system is shut down, and the advanced monitoring portal means we can analyse system performance in great detail. Combining both Sunpower and SolarEdge is a winning formula we're keen to promote to future customers.
If you'd like to find out more please get in touch!