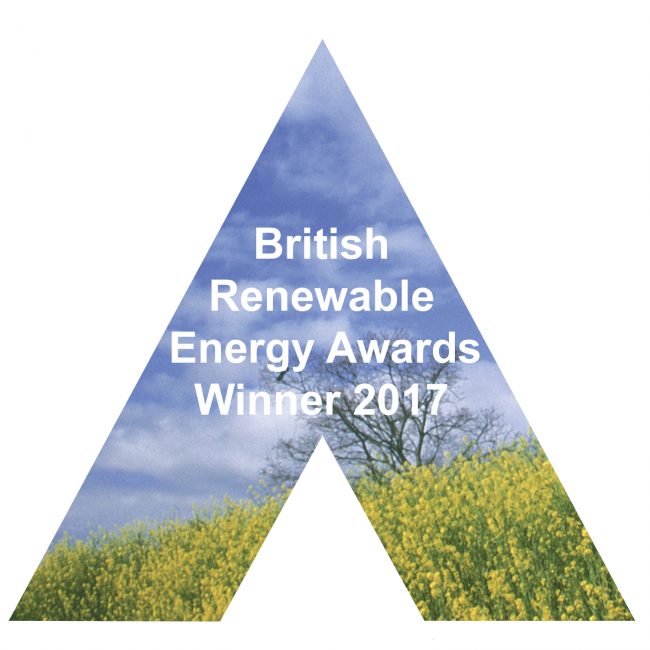 Ceiba Renewables have won the Installer Award at this year's Renewable Energy Association awards.
The winners of the annual British Renewable Energy Awards were announced at the Savoy Hotel in London last week. The annual awards ceremony is the industry's most prestigious and celebrates the most outstanding projects and companies of the past year.
Dr. Nina Skorupska CBE FEI, Chief Executive of the Renewable Energy Association said:
"While it is easy to be distracted by the political hurricane that grips the nation, these companies are extraordinarily determined and have continued to operate to the highest standard.
"The past year's sudden cuts to renewable energy supports, the lack of clarity about our future relationship with the EU, and snap election have not wounded these companies' ambition or determination to succeed. They are the best of our industry this year, and we commend their work."
Martin Wright, Chair of the Renewable Energy Association said:
"These fantastic winners tonight exemplify the British spirit of resilience in the face of adversity, and adaption in the face of change. These winners live their values and are striving to leave our world better than they found it. I congratulate them all."
The Installer Award is for a company that has excelled in the installation of small-scale energy generation systems in homes; offering a high quality experience for consumers wishing to buy or lease.
Ceiba Renewables had been shortlisted by a nomination from one of their customers and were then assessed by a panel of judges with the announcement being made at the awards ceremony at the Savoy Hotel in London on Thursday 15th June 2017.
Ceiba's Directors, Duncan and Debbie Crosthwaite, who weren't able to attend the event due to impending parenthood said:
"A big thanks to the judges and REA and of course our customer who nominated us. Unfortunately we couldn't make it tonight due to becoming first time parents any day now but it's great to receive this award. The recognition is a real boost to us as we are a small business who focus on using good quality products and installing to a high standard like all of the companies here tonight. It's sometimes tempting to use cheap components that have environmentally or socially dubious credentials in order to compete in the market however we've persevered with our high standards and this award is great recognition that we shouldn't settle for anything but the best for our customers and the environment."
https://www.r-e-a.net/news/the-best-in-british-renewables-and-clean-tech-revealed-as-annual-industry-awards-winners-announced