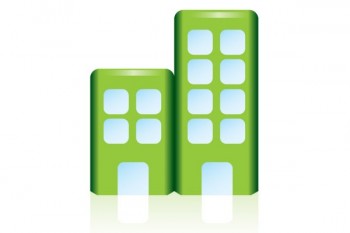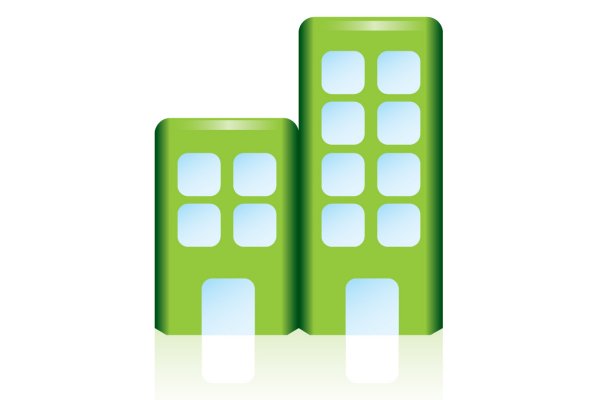 New Solar PV Tracker System from Heliomotion
Ceiba Renewables are delighted to announce our new partnership with Heliomotion, an award- winning, innovative, high efficiency, dual-axis tracking, solar power plant.
By following the sun from sunrise to sunset a Heliomotion system delivers 30-60% more energy per year than roof based solar panels with the same dimensions, yielding a quicker return on your investment.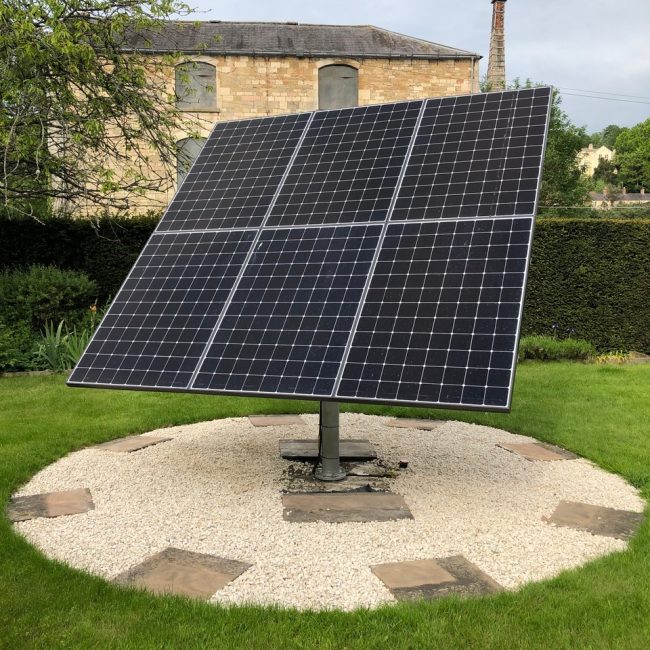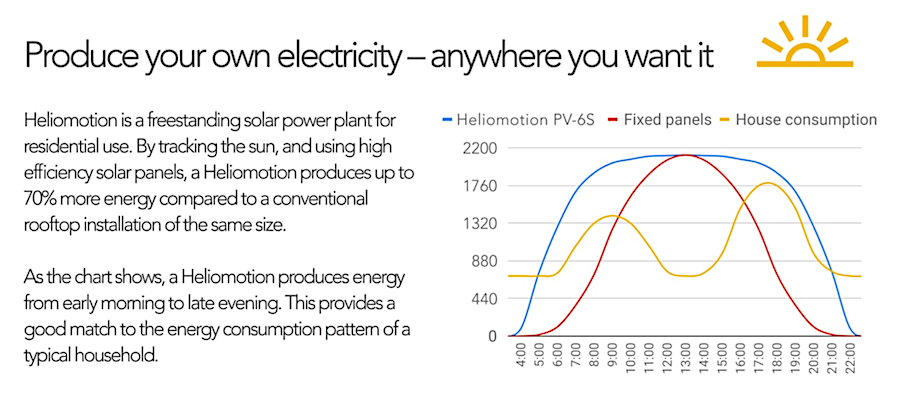 The Heliomotion automatically determines the sun's location from anywhere in the world using GPS and internal calculations. It rotates 180° horizontally and 20° to 70° vertically.
There are 3 models of Heliomotion for either 2, 3, 4 or 6 panels.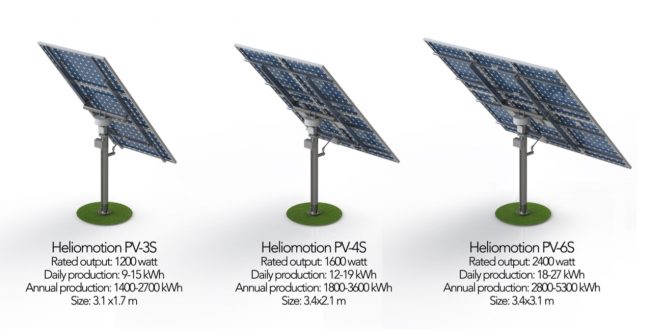 Combined with SunPower's high performance panels you have a truly innovative and high performing solar PV system for your home.
More information about Heliomotion can be found here: https://heliomotion.com
Contact us today to arrange for a quotation.