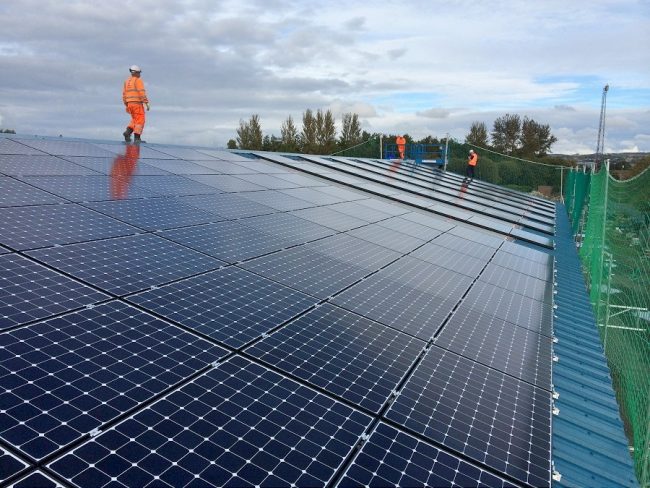 Help us save the planet as a Solar Consultant!
Is This You?
You want to make a positive contribution to society and for future generations
You take pride in your work, pay attention to detail and believe in delivering excellence to your customers & team mates
You are a good listener, persuasive yet humble & honest
You are not afraid of hard work, you're solution-oriented and use your initiative
You have a growth mindset, you're keen to learn and develop yourself
The Good News
A job as a Solar Consultant with us includes working alongside our award-winning team who have a focus on delivering excellence for our customers (& future generations).
We partner with the world's best renewable energy manufacturers (such as Tesla and SunPower) and we install to the highest standards. Our team take great satisfaction in working to a high standard to exceed customer expectations.
If you're not already, we will train you to become an expert in all things solar. Whether it's advising the customer on why power optimisers may or may not be suited to their requirements or which in-roof system should be specified in various circumstances, you'll be able to design and advise clients on the best solar and storage system for them.
The Hard Work
We are a small but rapidly growing business. We need you to help provide a consistent, high quality experience that delights our customers and ensures we install to the highest standards. Combining relentless attention to detail with your excellent interpersonal & communication (written and verbal) skills you build relationships with customers, our team and other stakeholders to deliver outstanding solar and battery storage projects.
Primary Responsibilities
– Attending industry events and keeping up-to-date with latest technology and trends
– Best Practice Tech Talks – deliver summaries of important learnings and best practices to the team
– Building accurate designs & quotes
– Communicating effectively with customers, team members and other stakeholders
– Completing Component-Lists for Ops Team
– Consulting with sales team and customers to ensure quotes are accurate
– Designing On-Roof, In-Roof and Ground-mount PV Systems
– Designing battery storage systems
– Improving & documenting processes to improve efficiency and enhance Customer and/or Team experience
– Providing customer support for maintenance &/or callback issues
– Produce Installation Plan notes, RAMS, schematics and pics for Install Team
– Reviewing Installations with Install Team to identify improvements and best practice
– Site Meetings & Site Surveys to discuss installation with customers, take measurements and complete survey forms
– Undertaking cable calcs and specifications
– Updating relevant customer folders and CRM system with appropriate information
Ready to apply to join our team?
Email your CV to jobs@ceiba-renewables.co.uk